Who We Are
My name is Dr. Ken Tralongo, founder and CEO of Tralongo, LLC. After acquiring and merging dental practices for over 20 years, I centralized the services for my family of offices and created Tralongo Management in 2005. I realized that business networks were instrumental in alleviating some of my burdens. I also realized that established systems could help mitigate problems, improve efficiency and cut cost while increasing profit. Upon putting this knowledge to work, I've successfully acquired additional dental offices through the development and utilization of my practice management systems. Systems that can build a successful network for you.
The Right Partner Can Make All the Difference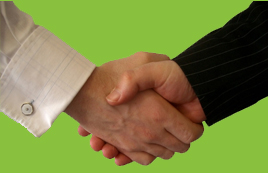 Owning a dental practice is a great business, even if you're not a dentist. At Tralongo, we're committed to help you make the most of one of the fastest growing industries around. With over 90 years of combined experience in dental management, dental transitions and acquisitions, we're uniquely qualified to assist you in acquiring and amassing dental practices in your market and providing you access to our proprietary systems and dental industry network. This is an opportunity like no other. This business model is the first of its kind because of the partnership structure and the autonomy given to those partners.
Watch Our Video
See how Tralongo Management doubled Dr. Le's practice revenue and enabled the doctor to spend more time with his family.
Dr. Le says he has gone from "working 6 days a week to 3 days a week."
Our Discovery Day Seminar is a Valuable Step
The Discovery Day Seminar is a valuable step to take when deciding to pursue our Business Opportunity. Our Discovery Days consist of the following:
Tour the corporate headquarters in Atlanta, GA
Meet dentists that are part of our system
Meet our Corporate Team and Principals
Get all the details about our Opportunity
After attending a Discovery Day Seminar you will know if this opportunity is the right fit for you. Our Discovery Days are only one day and run from 9:30 am until 2:30 pm. Here are the dates that we have available from August to October for 2015.
September – 11th, 18th / October 16th / November 12th, 13th / December 11th, 18th